Énergie contagieuse et communicative, vaste répertoire, adaptabilité, talent, professionnalisme
The Peppermints reprend tous les ingrédients qui ont fait le succès du groupe The Brotherockers avec une touche originale et rafraichissante, marquée par un cocktail d'influence détonnant : Du Pop Rock Anglo Saxon, un soupçon de musique d'Amérique latine, le tout relevé par des solos de guitare endiablés.
Les membres du groupe, d'une gentillesse infinie au premier abord, ne laissent rien au hasard. Ils saisissent la moindre occasion de faire monter l'ambiance pour créer une atmosphère unique qui laissera à vos invités des souvenirs dont ils parleront longtemps.
Chantant en 4 langues, trilingue en Français, Anglais et Espagnol, à l'aise en Italien, le groupe a contribué à la réussite de nombreux évènements en France et à l'International.
Les retours sur leurs performances sont unanimes : The Peppermints, c'est un vrai bol d'air frais !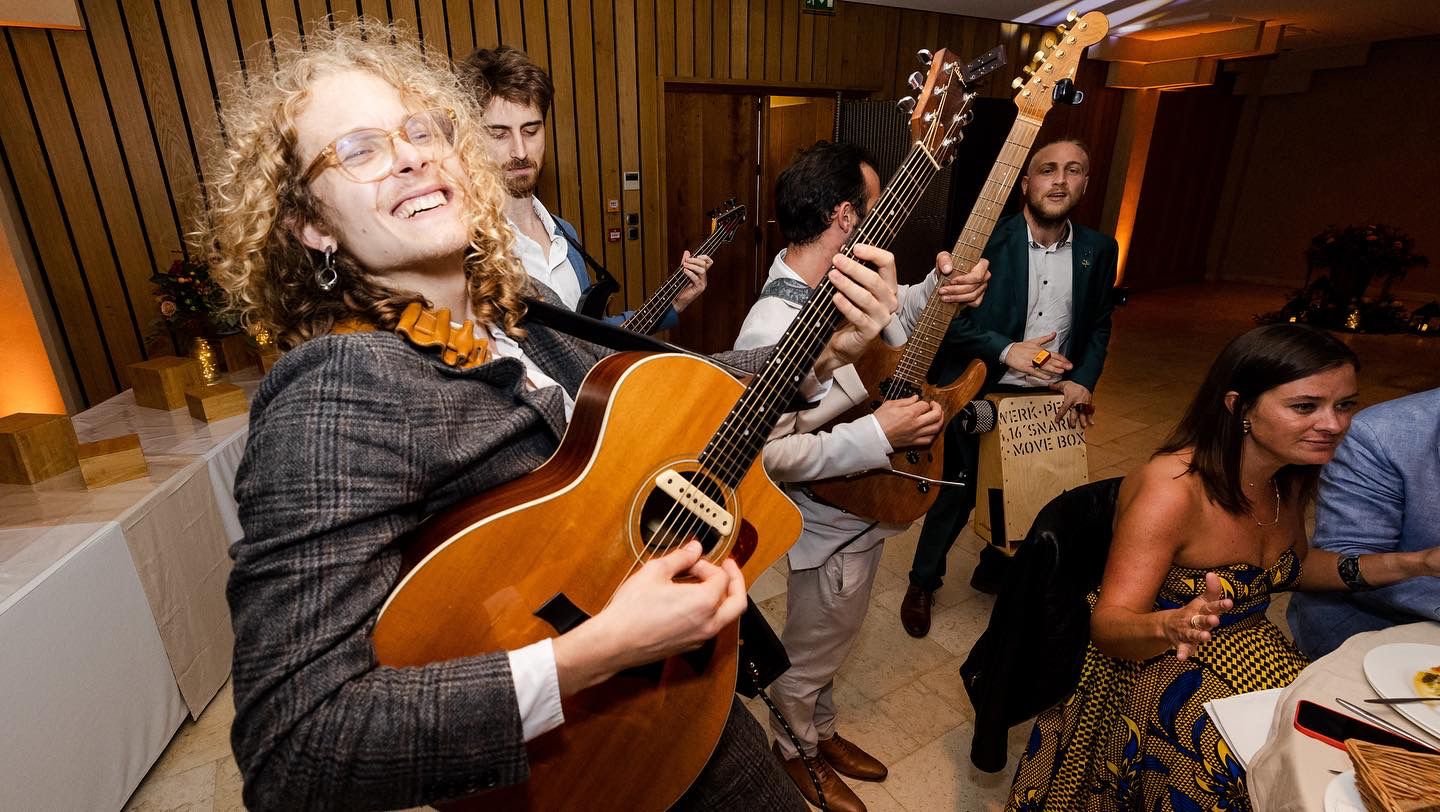 Retrouvez-les sur Instagram